Top 5 Wednesday was created by Gingereadslainey on booktube and can also be found on goodreads. The link is located
HERE
. This week's topic is books that made me think and I found this one really hard. However, I will do my best.
1. A Hundred Pieces of Me: Lucy Dillon - Although I have yet to review this book, I recently finished it and found it to be a really beautiful work. Gina is recently divorced and recovering from cancer. When she moves, she decides to scale down her life and ends up rescuing a greyhound along the way. The book really made me think about what is important in life and how each day should be lived to its fullest. It also brought home my belief that sometimes, it is the animal which rescues you.
2. Gone Girl: Gillian Flynn - This book made me think, think again, and then think some more. I still don't really know if I liked the book or not. I guess a sign it is a good novel is how much it actually still makes me think about it. I am also grateful I have no one like Nick or Amy in my live - that I know of :)
3. Surviving Henry: Erin Taylor Young. This non-fiction work made me remember all the joy, heartbreak, frustration and most of all love that my pups have brought into my family's lives. Also, I had just lost my 16 year old boxer Barkley when I read this eARC and it really helped me cope with his death. You can see my review and how much it meant to me
here
and
here
.
4. Lets Pretend This Never Happened: Jenny Lawson. This non-fiction work is hilarious. The author started out with her own blog and turned it into a best-seller. She definitely proves that dysfunction and mental illness can be dealt with and is sometimes better handled with a touch of humor. She is also extremely sarcastic and snarky and I still think of this book and laugh. I have tried to get some of my best friends and family to read it but they don't appreciate it like I do which makes me think what is wrong with them or am I adopted (just kidding!)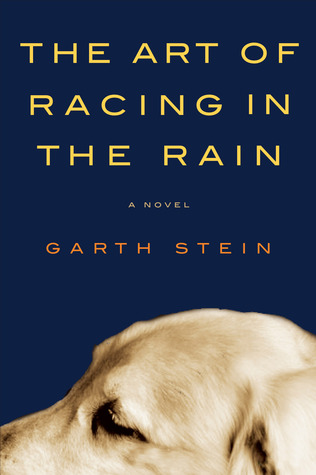 5. The Art of Racing in the Rain: Garth Stein. I really am not trying to see how many lists I can include this book on - honestly. But I love it, and it is beautiful, and if you like dogs, or good stories, or well-written books, then go read it....NOW! I still think about this book and how it considers how joys and troubles of life must look from our 4-legged furry friends point of view. And this feat is accomplished in an amazing, non-cheesy fashion.
Have you read any of these? Leave me a link to your top 5 and thanks for visiting!