The Top 10 weekly meme is hosted by The Broke and the Bookish and can be found
here
. Each week they focus on lists which cover various topics related to books and reading. This week we are highlighting diversity.
I am running short on time so I am only featuring my top 5.
*For the purposes of this topic our definition of diversity is aligned with that of WNDB: "
We recognize all diverse experiences, including (but not limited to) LGBTQIA, people of color, gender diversity, people with disabilities, and ethnic, cultural, and religious minorities."
Ghost Chaser - The Curse of Steel: Dedrick Frazier. While I haven't posted my review yet, this was a book sent to me by the author. The 2 main characters in the novel are African American and Hispanic and one side character was Jamaican. The author did a nice job of blending in a variety of cultures which made the book more interesting.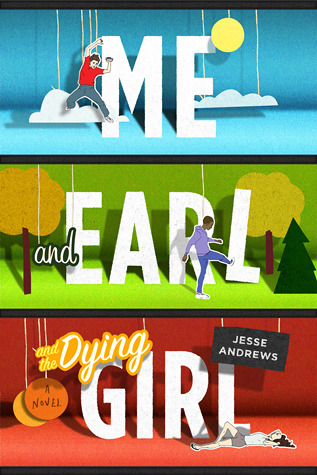 Me and Earl and the Dying Girl: Jesse Andrews. Another great mixture featuring a predominate character of color. I loved this book and cannot recommend it enough.
Meeting Chance: Jennifer Lavoie. An LGBT book with a great story and a wonderful dog.
The Snow Garden: Christopher Rice. I read this book in 2005 solely because he was Anne Rice's son. I really enjoyed the story and it was my first experience with LGBT characters in popular novels. I don't think this book was extremely well liked, but I still enjoy Rice's novels.
Minion: L.A. Banks. One of my first forays into vampire series. I really enjoyed this book when I read it and loved the various cultures Banks incorporated into an urban fantasy setting.
Have you read any of these books are think you might pick any up? Leave a comment so I can start stalking your blog :)