The top 10 weekly meme used to be hosted by The Broke and the Bookish but starting this week, they are handing over the reins to ThatArtsyReaderGirl who can be found HERE.
Each week she will focus on lists which cover various topics related to b
ooks and reading.
This week we are looking at characters I like even though I disliked the book. Now I'm finding this topic pretty hard because usually if I connect with a character, I usually end up thinking the book is pretty decent. However, that being said, there are a few that immediately come to mind.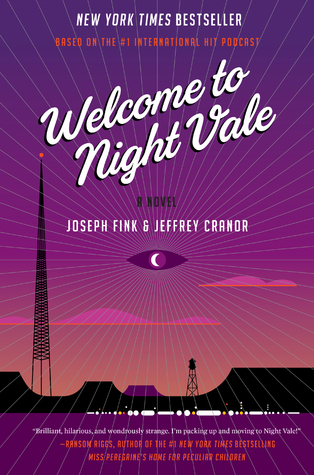 Josh Crayton in "Welcome to Night Vale." I was tempted to write random werewolf kid because I couldn't even remember his name but luckily it was easy to find. He's pretty much the only reason I finished this book.
So I'm already getting good mileage from my dislike of "The Hunger." I really liked John Stanton and Mary but not enough for them to save this book.
I really really really liked Coop in "Final Girls." For those of you who have read this, you will know why that could or could not be concerning.
I did have a fondness for Contradiction in "The End of the World is Rye."
I liked the White Rabbit, Mock Turtle and Caterpillar but HATED Alice.
So there you have it. It was hard enough to come up with 5 so there's no way I'm taxing my brain and trying to hit 10. I'm anxious to see everyone else's lists this week!