The top 10 weekly meme used to be hosted by The Broke and the Bookish they handed over the reins to ThatArtsyReaderGirl who can be found HERE.
Each week she will focus on lists which cover various topics related to b
ooks and reading.
This week's topic is "Books With Sensory Reading Memories." I'll admit I immediately thought "huh?" but once I read it some more, it started to make sense. So I decided to share with you books which I associate with being on vacation. I usually take time off around July 4th and then again around Christmas and New Year's and I do have books which stand out in my mind which I recall fondly reading during those times. So without further adieu.
I remember reading this last year during my summer vacation and chatting with Stormi about it. She was on vacation overseas with her father at the time. I definitely associate this one with summer.
Again, Stormi and I buddy read this one this year while I was on vacation. I LOVED it (I promise, my review is coming up Thursday). You'll see a lot of my vacation reads are King.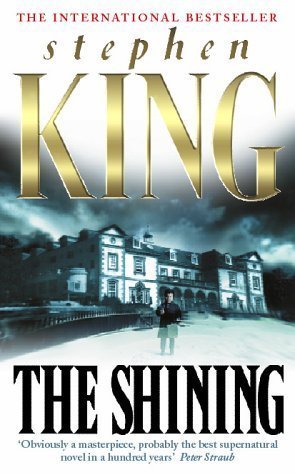 So for me, "The Shining" is a great holiday read. I've read it three times and at least 2 of them have been during Christmas holiday. I think it has something to do with the cold, snowy setting. This book also reminds me of 6th grade history class too because that's where I first read it. Yep, I was that kid (I had it nestled inside my history book in the back row).
I read "Certain Dark Things" on New Year's Day last year and it remains one of my favorite books ever!
Another book I read for the holidays in 2017. I don't re-read a lot, but this one was so great, I can see myself doing it again eventually.
I read this on Christmas vacation in 2016. Look at that cover, doesn't it scream Christmas read??? Whenever I see it, I always think back to my time off.
This was read on a rainy day following the July 4th holiday. It was the perfect way to recover from all the holiday festivities. See what I mean, I look at this book and can remember I read it the day it rained on July 5th. Funny what we remember right???
Another book I associate with Christmas time off. My husband always laughs because if a King book comes out around the holidays and I ask for it for Christmas, he knows how I'll be spending the rest of my vacation time. In fact, we always exchange a gift on Christmas Eve and if there's one under the tree for me, that's usually the one he picks.
So there's the 8 I remember the best. However, I'm giving you an "HONORABLE MENTION" of sorts. Horror books really are a sensory memory thing I associate with my dad. He passed 5 years ago and he loved horror movies. We used to always watch them together (because my Mom couldn't stand them) and it was kind of our bonding time. So anytime I'm reading or watching horror, I'm usually thinking of dad. I'm also creating an Addams Family Tag for October in his honor. We drove my mom crazy with that show - she HATED it!