The top 10 weekly meme used to be hosted by The Broke and the Bookish they handed over the reins to ThatArtsyReaderGirl who can be found HERE.

Each week she will focus on lists which cover various topics related to b

ooks and reading.
This week's topic is the best books I read in 2018. These may not all necessarily be 5/5 reads for me, but they are the books that stand out in my mind the best.
On to the books!
This was a 5/5 read for me and it was nice to be able to get lost in another King book. I enjoyed
"Gwendy's Button Box" but it just wasn't long enough for me. Not a problem with this one.
I had so much fun with this one and still smile when I see the look on this little girl;s face. This is the book that made me want to read a little more science fiction.
While "We Sold Our Souls" only got 4/5 from me, it was still one of the best horror books I read in 2018. And it seemed like I waited for its release FOREVER!
Another 4/5 read but it was truly enjoyable and cemented my love for Christina Henry.
Certainly one of the funnest cozy mystery series I've discovered. I highly recommend it and its predecessor.
This Shea novel was definitely different than a lot of his other horror books, but I loved it and lots of other people did too!
2018 saw the end of one of my favorite series - Wallace's Sin du Jour books. But he went out with a bang and even gave a nod to Prince. I need to see what he is coming out with next.
I can't wait to see what Flame Tree Press comes out with in 2019 considering two of their 2018 releases made my list today!
While the Sookie Stackhouse books introduced me to Harris, all the of the series I've read since have been even better.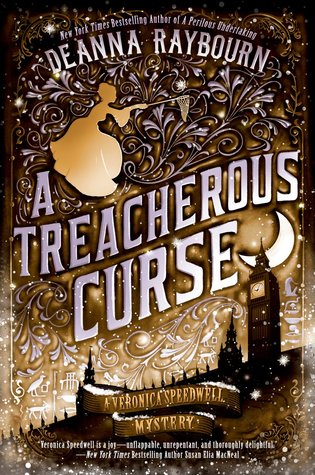 And finally I have to mention the Veronica Speedwell books. I'm already counting the days until Stormi and I read #4 in February!
So there you have it, some of my faves. I could have added a few more but I hope I've convinced some of you to give one of these a try in 2019.