The top 10 weekly meme used to be hosted by The Broke and the Bookish they handed over the reins to ThatArtsyReaderGirl who can be found HERE.
Each week she will focus on lists which cover various topics related to b
ooks and reading.
This week we are looking at auto-buy authors but I've expanded it a bit to include auto-read since I do use my library quite a bit.
STEPHEN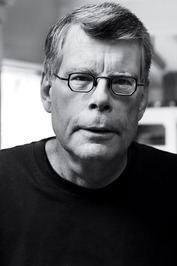 STEPHEN KING - He pretty much is an auto-buy because I have collected his books for years. Eagerly awaiting "The Institute" this fall.
HUNTER SHEA - I am up for anything this author publishes. Sometimes there is a rare miss here or there but for the most part, I've loved the majority of his books.
DEANNA RAYBOURN - I love the Veronica Speedwell books and they are definitely auto-reads. I hope to give her Lady Julia Grey series a try soon as I really think I'll like it too.
JENN MCKINLAY - I adore the Library Lovers series and need to catch up on the Bluff Point books. She's definitely a fave!
JACKIE BOUCHARD - I hope Jackie releases something new soon because she only has one book I haven't read yet. To quote her she writes "
stories of people & the dogs that change their lives! And the dogs never die at the end!
"
JOE HILL - Auto-buy, no doubt about it.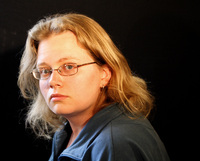 SEANAN MCGUIRE/MIRA GRANT - I've often joked that if this author wrote a phone book, I'd want to read it!
STUART R. WEST - Love him and his horror books. Such a great guy and dog lover.
CHARLAINE HARRIS - So I've actually finished the Sookie Stackhouse series but have found I like most of her others better. I think her newer stuff just gets better and better.
BETHANY BLAKE - I NEED more Lucky Paws Petsitting Mysteries and am looking forward to her new spin-off of the series.
So there you have it. There are probably many more I'll be reminded of once I start seeing everyone else's lists. Did any of these make your list this week???