The top 10 weekly meme used to be hosted by The Broke and the Bookish but starting this week, they are handing over the reins to ThatArtsyReaderGirl who can be found HERE.
Each week she will focus on lists which cover various topics related to b
ooks and reading.
This we we are sharing books we fell in love with, but as time has passed, we don't remember a whole lot about. Anyone who has been an avid reader for any amount of time should not have much trouble with this one. Sometimes, I'm lucky if I can remember yesterday. Anyways, here we go.
I adore horror and find John Saul to be a wonderful writer in the genre...so why don't I remember more about this book?
I know I loved this book and I think it's a very underrated series. I still need to read the last 2 in the trilogy but you know what's stopping me (besides the fact that my library has book 3 and
not book 2)? I don't remember what happened.
Ever amaze yourself when you're doing these lists? I loved Buehlman's "The Suicide Motor Club" and have wanted to read more of his stuff. This is even on my TBR. But I just discovered I already read it in 2011 and I guess I didn't really love it. I think a re-read may be in order because I can't imagine not loving this.
A 5/5 read for me. Wish I remembered more about it because it would make continuing the series much easier. I know it was about werewolves.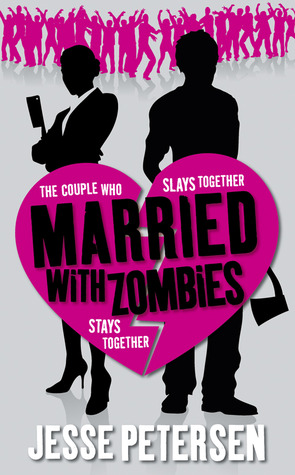 I remember this as a horror book which wasn't really horror - it had A LOT of humor in it. And I loved this one and the second. Then why has the third been on my nightstand for 5 years? I don't remember a lot and can't bear to pick it up. Actually - it may have fallen beneath the bed by now. Such bad book treatment I know.
Come on - you knew there would be a dog in here somewhere.
Apparently I liked book 2 better than book 1 - but I couldn't tell you why (but apparently not enough to read book 3)
You know what I remember about "The Hunger?" David Bowie. Nope, he wasn't in the book, but he was in the movie - which I really don't remember either. But I loved both for some reason.
So there you go. I've realized I need to make a point to read the third book in the Married With Zombies book, start the Cherie Priest series over again, and re-read the Christopher Buehlman book again. Was that the point of this TTT - I think not!
(BTW, you can click on the covers if you want to learn more about these books)