The top 10 weekly meme used to be hosted by The Broke and the Bookish but starting this week, they are handing over the reins to ThatArtsyReaderGirl who can be found HERE.
Each week she will focus on lists which cover various topics related to b
ooks and reading.
Today we are sharing books we can't believe we read. Now I put a lot of time and effort into finding new books and researching what is coming out - to me, it's half the fun of reading. So I'm only going to try to come up with 5. Also, please don't let any of my choices offend anyone. We all like to read different things and all books hold a value to someone.
So I read these rather late. I mean, they were all out and had been talked to death before I picked one up. I admit, I was curious, but it was clear to me that this book was Twilight fan-fiction and Anastasia drove me nuts - just like Bella. Speaking of Bella...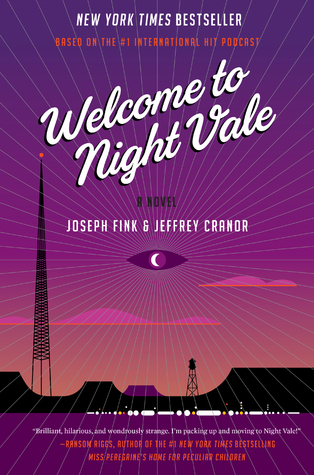 I like weird but I honestly think I should have never picked this up considering I had never listened to the podcast.
Who knew this book would still be making lists on 2018. And I thought it was gone for good. Oh why didn't I DNF this somewhere along the way?
Oh I can believe I picked this up - everyone was reading it. I just can't believe I finished it.
So I can see this list sort of morphed into books I should have DNF'ed. Oh well, that works for me so I hope it works for you.