"Waiting on" Wednesday is weekly meme hosted over at
Breaking the Spine
which spotlights upcoming anticipated releases. This is my first week participating and it looks like a lot of fun.
This week's can't-wait-for-release is..............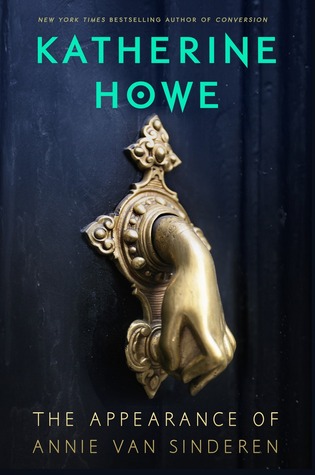 THE APPEARANCE OF ANNIE VAN SINDEREN: KATHERINE HOWE
Publication Date: September 15, 2015
A haunting, contemporary love story from the New York Times bestselling author of Conversion

It's summertime in New York City, and aspiring filmmaker Wes Auckerman has just arrived to start his summer term at NYU. While shooting a séance at a psychic's in the East Village, he meets a mysterious, intoxicatingly beautiful girl named Annie.

As they start spending time together, Wes finds himself falling for her, drawn to her rose petal lips and her entrancing glow. But there's something about her that he can't put his finger on that makes him wonder about this intriguing hipster girl from the Village. Why does she use such strange slang? Why does she always seem so reserved and distant? And, most importantly, why does he only seem to run into her on one block near the Bowery? Annie's hiding something, a dark secret from her past that may be the answer to all of Wes's questions . . .
I love this cover and it sounds great. What are you guys waiting for?