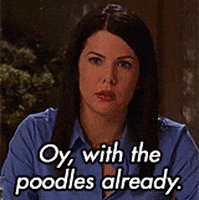 This week has been a doozy! There has been some extended family drama going on since Sunday and the husband and I are almost done with it all! I won't say too much because I believe the nightmare may be wrapping up and I don't want to jinx anything.
It's still been pretty hot here, but we did have a shower or two, and one brief downpour for which I am grateful. I feel so badly for the people in Louisiana with all the flooding and California with all the fires so my best wishes go out to all of them.
We managed to binge watch a new show on Netflix over Monday and Tuesday which was good as it took our minds off a lot of things. It's called The Get Down and if anyone likes 70's/80's shows that feature time period music and drama, you might find it a decent watch. It's supposedly about the early days of hip hop but I found it to be more of a tale of kids trying to grow up in New York City during that period. We also watched "The Thirst" and an old horror film, "Bat Out Of Hell." The first one was decent and the second one was at least entertaining although I laughed when the 4 feet tall bat appeared.
I hope to cram some good reading time in this week. I actually got a lot read last week amidst everything else. Here's what's up next on the TBR pile:
So what are you all planning for the upcoming week? Stop in tomorrow to see what books I've hauled!