Stacking the Shelves is all about sharing the books you are adding to your shelves or TBR piles, may it be physical or virtual. This means you can include books you buy in a physical store, online, books you borrow from the library or friends, review books, gifts and of course, ebooks! The original meme was started over at
Tynga's Reviews
. And it now has a new co-host where individuals can link up as well - Marlene from Reading Reality. Clicking on the book (or title) should take you to the
Goodreads pa
ge.
I'm also now linking up with the Sunday Post which is hosted by
Kimberly@Caffeinated Book Reviewer.
So this week I'm sharing with you the books we received at The Farm for Christmas. Santa (aka Mr. Barb) was very generous.
With a gift card I purchased West Virginia's Dark Tourism. I have already browsed through it and know it contains some stories about my hometown and the town I live in now. It's a gorgeous book and Mr. Barb doesn't know it, but I see some road trips with the pups in the future.
I'm a little late for the bandwagon on this one but I do want to read it before the series starts. I love big floppy paperbacks and this one fits the bill.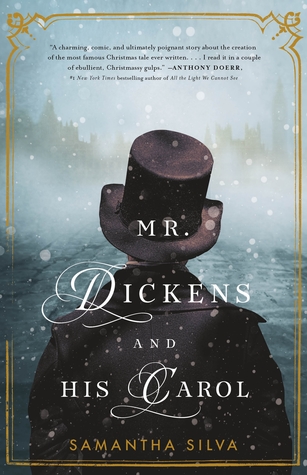 This one is proudly going on my shelves until next Christmas. I'm weird about reading Christmas books after December, but I am thrilled to own this beautiful hardback.
Dear Martin isn't my usual read but on impulse, I've already picked it up and finished it. It was a pretty good book and I only had a few minor issues. Look for a review soon.
#moodreader
This is such a pretty book and it will double as a weapon if ever needed - it weights a ton.
I now have books 1-4 in this series so I'm officially ready to start it. Oberon - here I come!
And finally Cass got me such a pretty box set of these two because....wait for it....BIRDS!
So what did everyone else add to their shelves this week???