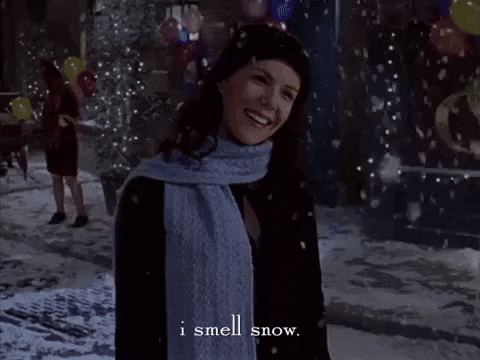 That pretty much says it all. Late Thursday morning I spotted the first flakes falling from the sky. They didn't amount to much and while for a whole second they put me in the Christmas mood, sanity took over and I was forced to face the fact that Winter is in fact coming and there's little I can do about it.
It's been a pretty uneventful week here at The Farm. For anyone who has followed the Stupid Cousin (SC) saga over the past year or so, he had the audacity to call me Sunday morning (and wake me up) to ask to borrow money. Apparently he was stuck in a dream where he thought I would say yes since it was so early. Maybe my "NO!" woke him up.
The pups are fine and hopefully I can get some newer Christmas pics of them soon. They both got new toboggans and Cass makes the cutest reindeer (with his new antlers and all). To be honest, I haven't read much this past week. I've been a tad under the weather and it's kind of interfered with reading. However, I am about 100 pages into "Pupcakes" and enjoying it. Here's the next books up on the stack.
Saturday is Mr. Barb's birthday and although he has to work until 4pm, the pups and I are planning dinner and cupcakes for him when he gets home. We haven't really watched any good movies lately but I found out "It" will be available digitally 12/21 so I know what will be the yearly Christmas Eve movie this year. I did finish watching "Longmire" and overall it was good but I felt like some things were really pushed.
Hope everyone has a wonderful week ahead and are you reading and watching anything good?