Stacking the Shelves is all about sharing the books you are adding to your shelves or TBR piles, may it be physical or virtual. This means you can include books you buy in a physical store, online, books you borrow from the library or friends, review books, gifts and of course, ebooks! The original meme was started over at
Tynga's Reviews
. And it now has a new co-host where individuals can link up as well - Marlene from Reading Reality. Clicking on the book (or title) should take you to the
Goodreads pa
ge.
I'm also now linking up with the Sunday Post which is hosted by
Kimberly@Caffeinated Book Reviewer.
So first I'll share a few books I grabbed for free this week because...well, just because. I take that back. I actually bought "
Violet Eyes
" because it's one of the group reads on the Horror Aficionados for March and I really want to be more active in that group. "
The Bell Witch
" looked kind of fun and scary and I'm all for that story as long as I don't have to watch some lost-footage film. "
Carnies
" just looked fun - scary fun.
Then my library finally jumped on the Hoopla bandwagon (another reason to love my library) and we are allowed 5 borrows a month of titles (movies, ebooks, comics, audiobooks, TV) so not one to waste those and wanting to see how it worked, I checked out this beauty - "
Dreadful Young Ladies and Other Stories.
"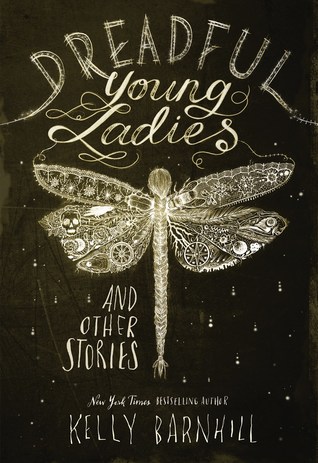 And finally a few review copies. "
Girls Night Out
" sounded interesting and I loved the cover. It also helped solidify my belief that 2018 is the year of the thriller. "
Hollywood Ending
" is from one of my favorite publishers, Midnight Ink and finally, I LOVE Catherine Ryan Hyde has such awesome dog books and is one of the few women's fictions authors I follow regularly, so I had to get "
Heaven Adjacent
."

So what books did you all add this week????