The top 10 weekly meme used to be hosted by The Broke and the Bookish but starting this week, they are handing over the reins to ThatArtsyReaderGirl who can be found HERE.
Each week she will focus on lists which cover various topics related to b
ooks and reading.
This week I am sharing some books that surprised me. Some were better than I anticipated, some I was surprised I liked at all, and some I wanted to like much more and didn't. On to the books!!!!
NOTE: SO APPARENTLY I'M A WEEK AHEAD ON TOPICS...NOT GONNA CHANGE NOW!
I've recommended this book to so many people. I had kind of stayed away from vampire books for several years (I blame the whole sparkly thing) but there were two books last year that I LOVED LOVED LOVED and which renewed my faith in the vampire genre. This was one of them...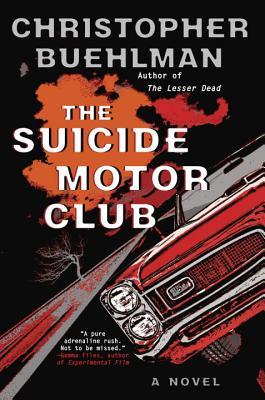 and this was the other. If if you like dark, gritty ad disturbed vampires, I highly recommend both of these. They remain 2 of my favorite vampire books EVER!
I was a tad afraid to read this one because a lot of time when you see a horror book (which contains a nice family pet) it spells bad news for the dog. That was not the case for this book and I ADORED how it actually ended. This book truly defines the evilness in people.
This book sort of defined my enjoyment of historical fiction. I'm not sure why I was drawn to it but I was and I was pleasantly surprised at how much I loved this. This book paved the way for some of my most enjoyable series such as the Veronica Speedwell Mysteries and the Lady Sherlock ones as well.
I challenged myself to read more science fiction this year because for some reason, I was convinced I didn't like it (I don't know why though) This book fueled my curiosity and I'm thrilled it was such a fun ride!
In retrospect I don't know why I even picked this book up. And it contains tons of triggers, which I normally don't let stop me from reading a book - unless it's animal abuse - which this one DOES contain. So why did I still like it? Clueless. But I just went back and read my review and several others, and it seems like not being able to describe why you like this book is very trendy!
This was a pretty recent read and I just assumed I'd love it and would devour it very quickly. I mean come on - dogs, books and mystery. I was wrong. This goes to show I do not give everything with cute dogs in it or on the cover 5/5 ratings.
Many people enjoyed this horror book and I really wanted to like it too - but nope, didn't happen.
This books screams weird and I usually like that. However, I'm convinced I only picked it up because the cover reminded me of Daryl Dixon from The Walking Dead (if you don't see it that's okay, this book seriously had me questioning my sanity and opinions). I found this "bad weird."
So I thought my use of this book would end in 2017 but apparently it was wrong. Oh how I wanted to love this book, but oh how I want back the time I spent reading it! If you read my blog regularly, I don't even have to say anything else.
So there you have it - the good, the bad and the ugly.