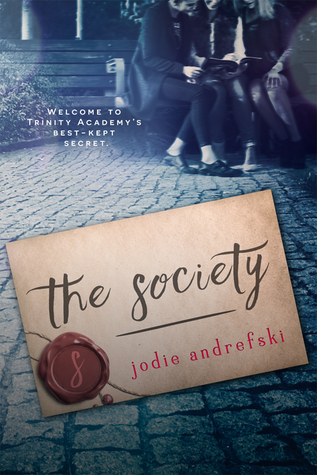 I was lucky enough to both receive an ARC of this future release from Entangled Teen AND be contacted by the author regarding an interview. I am in the middle of this book and so far, it has held my attention and I can't wait to finish it and see how it ends (look for my review next week). Thanks for stopping by Jodie!
INTERVIEW WITH JODIE:
Tell my readers a little about your upcoming release, The Society, which hits the shelves May 3rd. Is it part of a series or stand alone novel?
The Society is a stand alone novel. It's about Sam, who is a senior at Trinity Academy in New York, a very posh private school. She's been excluded from the "it" crowd since her father went to prison the summer before her freshman year. The queen bee who has been bullying her horrifically is also ruling the school's (not so) secret Society. Sam plots a revenge scheme to get back at Jessica and topple The Society from the inside out. However, her plan starts to fall apart at the seams and students get hurt, and Sam needs decide if she is really willing to pay the price for revenge.
What sparked your love of writing and share with us something about your writing process.
I've always loved to read, ever since I was a little girl and used to climb this big old tree on the farm where I grew up and read a book tucked in its branches. My mom used to tease me that I always had my nose buried in a book, and it was true. When I was younger, I'd dabble in writing stories, then as I teenager I did the writing angsty poetry thing. But I didn't really know I wanted to write novels until about eight years ago. Out of the blue, the plot line of a story just started whispering to me. I thought, oh that's interesting...and didn't do anything with it at first. But it kept calling to me. So I finally wrote it down. Of course I had NO idea what I was doing back then, and had a LOT to learn through the years. It took a lot of drafts, and rewrites, and edits and rejections to get where I am.

As for my writing process, I tend to write at night. I need quiet. I write on my laptop in my bed. I wish I could say I have this spectacular very author-looking space where I write, but it just isn't the truth. LOL For The Society and my previous novel, The Girlfriend Request, I was a total pantser when it came to the writing process. However, the WIP I am working on now, I have to outline. It deals with multiple timelines, so in order to not get them confused, I am finding I need to be sure to map everything out first.
Who are some of your favorite authors/favorite books and what are you currently reading?
This is such a difficult question, haha I honestly love so many authors. I read all different kinds of genres across YA. I still have a soft spot for the Maximum Ride series by James Patterson, and I love The Selection Series by Kiera Cass, Dumplin' by Julie Murphy, anything by Laurie Halse Anderson. Right now I am reading Forget Tomorrow by Pintip Dunn. (***Great book by the way - I've already read and reviewed it here on the blog)
I love reading but also enjoy other things such as movies, TV and music. Besides the obvious, do you have any other favorite hobbies or pastimes?
I have to confess, I am a total Netflix binge-watcher. Sometimes when I am writing (or procrastinating on writing) I have to bribe myself by using Netflix. I'll tell myself, "Okay Jodie, if you finish this chapter, you can watch another episode of Person of Interest." (Or whatever show I am binging on at the time--that happens to be the one I am watching right now.) =)
Booker T, my boxer pup, loves to help me read and review books from time to time. He has participated in several memes and is the inspiration behind Booker T's Farm, so this question is from him.....Do you have any animal inspirations, like my Mom, and are you a dog or cat person (please say dog, please say dog, please say dog) Ruff!
Awww...Booker sounds adorable! I don't really have any animal inspirations, but I am a much more a dog person. (No offense to any cat people, I am just allergic to them.) Growing up, as I mentioned, I grew up on a small farm so we had lots of animals. I even had a horse named Thunder there for a while as a teen, so that was a lot of fun.
Thank you so much for having me on your blog today, I had a blast! I'd also like to let your readers know about an exciting contest that allows you to win prizes while raising awareness against bullying and performing acts of kindness to the people around you. It is for people of any age, not just for teens.
The contest begins this Friday, April 15th and continues though May 13th, but you can sign up NOW. All the info you need to participate is here:
https://thesocietycommunity.wordpress.com
. The Society actually gave me the idea for a contest that would inspire tasks of kindness. You'll be completing tasks that will make a difference in the lives of people around you–small, fun things that just may bring a smile to someone's face, maybe even your own! It will definitely be a great time.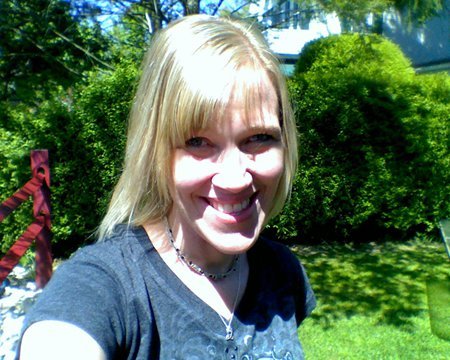 Jodie has been passionate about reading since she was a little girl, which led to a love of writing. She writes YA - especially if it involves at least some kissing. She has a B.S. in in Secondary Education from Penn State University and is pursuing her M.S. in mental health counseling. She lives in a small town in Pennsylvania with her teenage daughter.
Preorder links:
Amazon
/
Chapters
/
BooksAMillion
/
Goodreads