This top 10 weekly meme is hosted by The Broke and the Bookish and can be found
HERE
. Each week they focus on lists which cover various topics related to books and reading. This week we are featuring the top 10 books that were picked up on a whim.
This was the first Huff book and read and while I still need to read the last one in this series, I grabbed it from the library one day because I simply loved the cover.
Another library grab - most of my impulse reads are.
I grabbed this one because it mentioned a crush on David Cassidy and when I was pre-teen, I had a huge crush on his brother, Shawn. Not a bad read but I recall not really loving it,
Another grab from the "new" shelf at the library.
I couldn't resist the cover or the lion sitting in the backseat.
Couldn't resist the dog on the cover even though I had heard nothing about the book - so glad I took a chance on this one since I loved it!
Purple is my favorite color so of course I had to read this.
Was sucked in by the shadow of the dog on the cover - nothing more.
I was in the mood for horror when I grabbed this one. Looking at my Goodreads pages, almost all of my impulse reads have come from the library.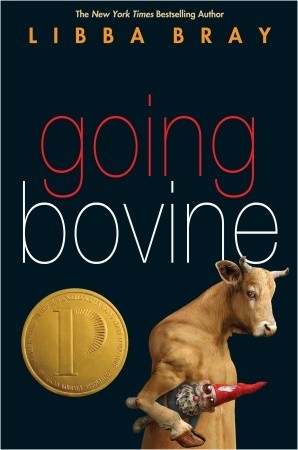 I read this long before I knew who Libba Bray was and picked it up solely because of the cow carrying the gnome. It was a wonderful book.
So what have you read on impulse? Have you read any of these? Thanks for stopping by!