Stacking the Shelves is all about sharing the books you are adding to your shelves or TBR piles, may it be physical or virtual. This means you can include books you buy in a physical store, online, books you borrow from the library or friends, review books, gifts and of course, ebooks! The original meme was started over at
Tynga's Reviews
. Clicking on the book should take you to the Goodreads page.
Physical copies: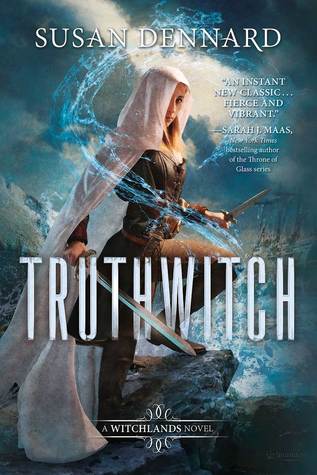 Sometimes I get it in my head that I want the brand new shiny hardback and that's what happened with this one. I bought it and a cool bookmark (which I may show later in another post) as a birthday present to myself.
I ran to one of my town's libraries (the one I don't get to much) and grabbed the following:
Then I was lucky enough to be granted some awesome galleys:
I am thrilled to receive all of these and thank heaven they don't really release soon. I had to fight the desire to drop everything I was reading and start Marked in Flesh immediately, but I have restrained myself. It will be an early February read though.
Hope everyone is staying safe amid Winter Storm Jonas. We got close to 16 inches but it has finally stopped and are now starting to dig out. Most of our town is still closed though. So what did you add to you stacks this week? Leave me a comment so I can make sure to hop by!