This top 10 weekly meme is hosted by The Broke and the Bookish and can be found
HERE
. Each week they focus on lists which cover various topics related to books and reading. This week is a freebie, meaning you can chose your own topic, and since I am doing this ahead of time, and in my neck of the woods we are anticipating Winter Storm Jonas, I thought this topic would be very appropriate.
Since I haven't started this series yet, and I think it would make a great winter read. Could have easily substituted The Shining because I LOVE that book and it takes place in winter, but I've read it 3 times and thought I should add something new.
I really need to get this one read so I am ready for the next one, even though I have heard horrible things about where this series is headed.
I love cozy mysteries when the snow is falling and the wind is howling.
In a snowstorm, I would definitely need this so I could satisfy my "ornery" side. I adore Harley Quinn and want to see what trouble she finds next. I personally think she is a villain with a heart of gold...or at least part of her heart.
I love Lucy Dillon and almost always read one of her books each winter. This is her newest.
I'd have to have a dog book and I bought this one when it was released so a snowstorm might be a good time to pick it up.
Another cozy mystery where I loved the first one.
This is the only book by Jackie I haven't read and since I don't know when her new one is coming, I have been holding off on this one. This would be a wonderful Kindle read if the snow knocks out the electricity - provided I have it charged!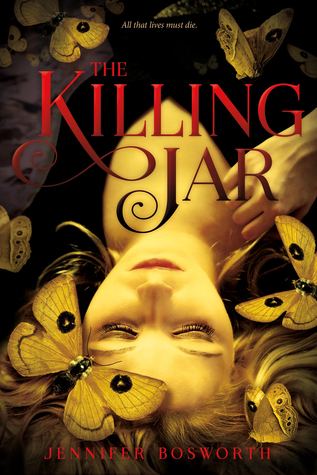 Gotta have a dark read or two. I think this one would do the job!
Winter, snow, howling winds, limbs cracking - all that's missing is the haunted house and I think I found it!
Hope Winter Storm Jonas didn't leave everyone looking like this. So what made your Top Ten Tuesday this week!