Stacking the Shelves is all about sharing the books you are adding to your shelves or TBR piles, may it be physical or virtual. This means you can include books you buy in a physical store, online, books you borrow from the library or friends, review books, gifts and of course, ebooks! The original meme was started over at
Tynga's Reviews
. Clicking on the book should take you to the Goodreads page.
I didn't get a post up last week because of other obligations so needless to say, I have quite a few books to show you. I also made a trip to my two local library while on vacation which resulted in some new reads as well. Let's start with the library haul....
Next up are some books I got for my Kindle - speaking of, I think my 7 year old Kindle is on the fritz and I'm going to have to break down and get a new one (that's OK I guess, I've already got it named - haha). These were either free or really on sale (except for the Mutts & Murder and Bullets& Bulldogs which I'll admit were total impulse buys).
And finally, it was "HIT THE JACKPOT" week for galleys/ARCs. It goes back to my theory that approvals are either feast or famine.
Anyone who reads my blog will know that when I received "The Masked City," "The Bone Witch," and "The Secret Life of Souls" I nearly jumped up and did a happy dance.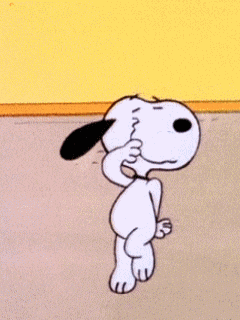 I also won two Goodreads Giveaways and one in particular caused another little jig like the one above so when they arrive, I will be pleased to show them.
What did you guys add to your shelves this week?