This top 10 weekly meme is hosted by The Broke and the Bookish and can be found
HERE
. Each week they focus on lists which cover various topics related to books and reading. This week we are looking at our top 10 books from a certain genre. Since I've featured similar lists in the past (horror, dog-related, cozy mystery) I kind of cheated and made Stephen King his own genre.
Oh well, my blog, my rules! Anyway here they are in no particular order!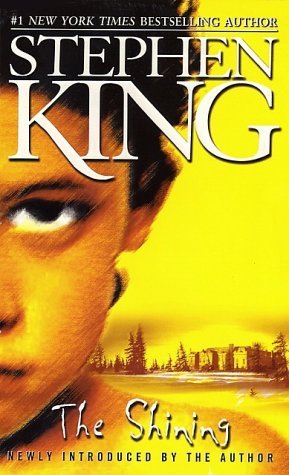 THE SHINING - I would have to go out on a limb and admit this is probably my favorite book of King's. I love so much about it and especially the setting.
SALEM'S LOT - No sparkly, glittering vampires for King. These vamps are terrifying!
NEEDFUL THINGS - I really appreciate how King's settings are actually a character all on their own and he does it well in this one.
CHRISTINE - King started my fascination with evil cars!
JOYLAND - If you haven't read this one, you are definitely missing out.
FROM A BUICK 8 - Another evil car. And now that I've seen this cover, I have to find this edition.
IT - I'm sure Pennywise gave me nightmares as a child (and yes, I was THAT child who read Stephen King books).
REVIVAL - I know this one got mixed reviews, but I really liked it!
11/22/63 - It's not really horror and I honestly didn't think I'd like it much - boy, was I wrong!
PET SEMATARY - I won't ever discuss what a disappointment the movie was for me. It was probably the beginning of my "the book is always better than the movie" crusade.
So...........what all made your lists this week? Are you a King fan as well?