The top 10 weekly meme used to be hosted by The Broke and the Bookish but starting this week, they are handing over the reins to ThatArtsyReaderGirl who can be found HERE.
Each week she will focus on lists which cover various topics related to b
ooks and reading.
This week I am sharing some of my favorite books which take place in another country.
Winnie the Pooh - A.A. Milne. The "silly ole' bear" hails from England.
A Hundred Piece of Me - Lucy Dillon. Another England book.
Akata Witch - Nnedi Okorafor. A wonderful MG book set in Nigeria.
The Prey of Gods - Nicky Draden. I loved this science fiction tale set in South Africa.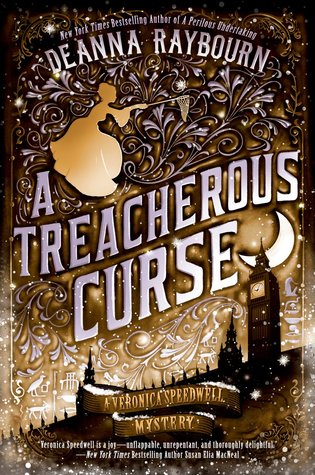 A Treacherous Curse - Deanna Raybourn. I love the whole Veronica Speedwell series (they've all gotten 5/5 from me) which takes place in London, England.
A Study in Scarlet Women - Sherry Thomas. Another wonderful take set in London.
Christmas at the Dog & Duck - Jill Steeples. I loved this book and really need to continue on with the series. It takes place in....yep, you guessed it, LONDON!
Certain Dark Things - Silvia Moreno-Garcia. Mexico City and I loved every minute of it!
The Skeletons of Scarborough House - Kitty French. Another England books. This cozy was so wacky and cute that I simply must continue on with it. I love that little pug Lestat!
Into the Dim - Janet B Taylor. Scotland
So basically I confirmed my suspicions. If a book I've read isn't set in the US or some supernatural place, then it's likely that it probably takes place in England. I was just glad I was able to find a few other locations so this list wasn't so one-dimensional.
I can't wait to see your lists so I can be like "Yea, why didn't I include that one." Anything to make me thing most of my books don't take place in England.