The top 10 weekly meme used to be hosted by The Broke and the Bookish they handed over the reins to ThatArtsyReaderGirl who can be found HERE.
Each week she will focus on lists which cover various topics related to b
ooks and reading.
This week's topic is "Books I Refuse to Let Anyone Touch." Well, that really doesn't work for me because I rarely loan books and I don't have any truly expensive editions. The ones I cherish are my dog books, King books, Pooh books and Prince books and you've all seen them before. So since I have some things I just HAVE to say about the last season of Game of Thrones, I'm focusing on that.
Now I'm not one of the people lobbying for a redo of the entire season. They have their right but it's just a show and HBO spent a fortune on it so that's not going to happen. While not thrilled with it, I've seen worse season enders but I do wish things had gone another way. That being said, on with the list!
Warning - Spoilers ahead!
LOVED:
I loved that Sansa struck out on her own and became Queen of the North and that Arya set out to explore like she always dreamed. Such strong women. That's saying a lot considering I still haven't quite forgiven Sansa for getting a direwolf killed in Season 1 while trying to impress Geoffrey.
HATED: That neither Sansa or Arya had much to say when sitting on the council at the end. Such strong female characters delegated to the background.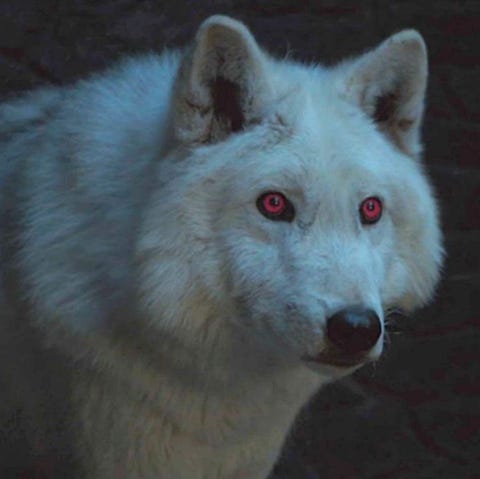 LOVED: That at the end, Ghost FINALLY got the much deserved attention from his master, Jon Snow.
HATED: That he was slighted in Episode 4. He deserved SOMETHING when Jon left. You can CGI the heck out of dragons and fire but it's too much work to CGI a hug, pat on the head or ANYTHING! Also, I'm not convinced HBO didn't throw that tidbit in toward the end because people were so upset.
LOVED: That Jon was the one to kill Dany. Of course, I would have loved it had Arya killed Dany, or Sansa killed Dany, heck even Varys. Better yet - Ghost should have killed Dany!
HATED: That Dany's death had to happen at all. Yes, I get it that she became the Mad Queen and I understand that looking back, the path was always there. Heck, at the end even I wanted her dead. But Dany had such a heart and wanted to free the oppressed. She was such a brave woman with such fight who overcame so much. AND she could command dragons (not to mention that she was briefly married to Aquaman). I really wish it had taken a different turn that what it did.
LOVED:

Drogon melting the Iron Throne. I think that wise dragon realized that throne was the root of all evil and what really killed his mommy. Probably why he let Jon live. So basically, Drogon was the smartest one in the last episode.
HATED: Now Drogon is basically an orphan. He lost his siblings AND his mother. I hope he finds peace and other dragons somewhere to play with.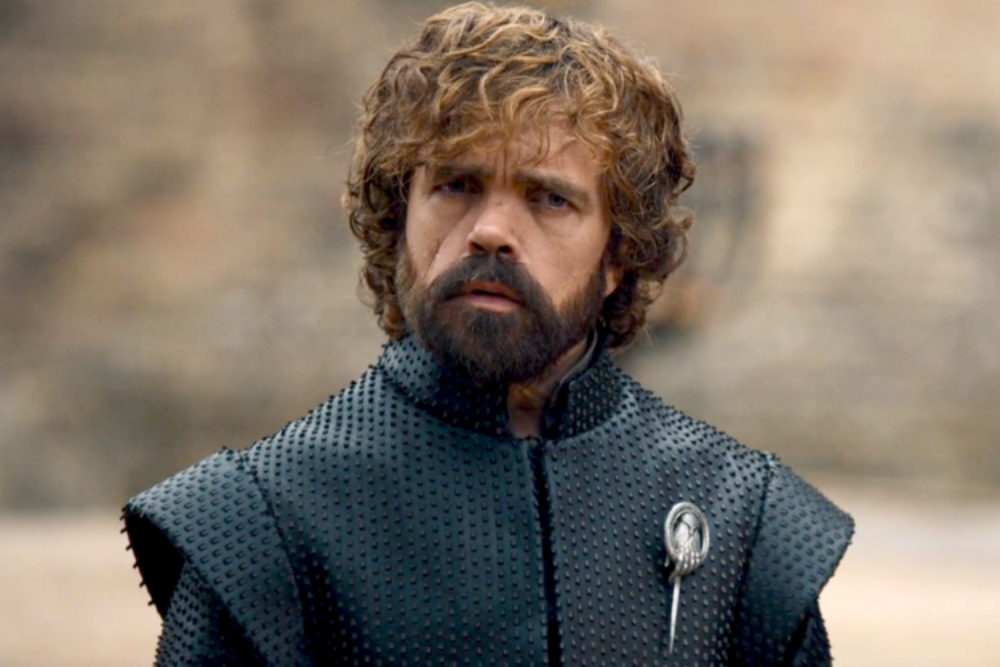 HATED: Bran being named King of the Six Kingdoms (Since the North bowed out). I felt indifferent to Bran the entire show. If he could in fact see the future, maybe he could have acted earlier and kept some of this stuff from happening. So maybe he did want the Iron Throne.
LOVED:

That Bran name Tyrion his Hand. Come on, we all know that Tyrion will really be running things. And I feel pretty good about that.
So do you agree or disagree with any of these (And no, I'm not looking for a fight:) And what were your final thoughts. Maybe George RR Martin will finally finish the series and give people and ending they are happy about. Then again, maybe he'll never finish them at all.