"Waiting on" Wednesday" is weekly meme hosted over at
Breaking the Spine
which spotlights upcoming anticipated releases.
AUGUST 4, 2016










FROM GOODREADS
:
When Olivia's life exploded--after she found out she was not the adopted child of a privileged Chicago family but of a notorious pair of convicted serial killers--she found a refuge in the secluded but oddly welcoming town of Cainsville, Illinois. Working with Gabriel Walsh, a fiendishly successful criminal lawyer with links to the town, she discovered the truth about her parents' crimes in an investigation that also revealed the darker forces at work in the place that had offered her a haven. As if that wasn't enough, she also found out that she, Gabriel and her biker boyfriend Ricky were not caught in an ordinary sort of love triangle, but were hereditary actors in an ancient drama in which the elders of Cainsville and the mysterious Huntsmen who opposed them had a huge stake.

Now someone is killing street kids in the city, and the police have tied Ricky to the crimes. Setting out with Gabriel's help to clear Ricky's name, Olivia once again finds her own life at risk. Soon the three are tangled in a web of betrayals that threatens their uneasy equilibrium and is pushing them toward a hard choice: either they fulfill their destinies by trusting each other and staying true to their real bonds, or they succumb to the extraordinary forces trying to win an eternal war by tearing them apart.
WHY I'M WAITING: I've loved Kelley Armstrong since I read the first book in the Otherworld series and I can say I can't remember very many, if any, of her books disappointing me. She was one of the first urban fantasy series authors I stumbled on. I am really love with the Cainsville series and can't wait to see what happens to Olivia next.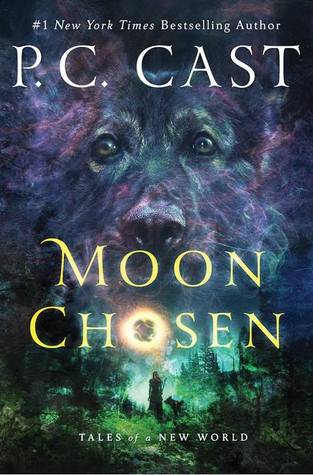 October 18, 2016
FROM GOODREADS: Mari is an Earth Walker, heir to the unique healing powers of her Clan; but she has cast her duties aside, until she is chosen by a special animal ally, altering her destiny forever. When a deadly attack tears her world apart, Mari reveals the strength of her powers and the forbidden secret of her dual nature as she embarks on a mission to save her people. It is not until Nik, the son of the leader from a rival, dominating clan strays across her path, that Mari experiences something she has never felt before…

Now, darkness is coming, and with it, a force, more terrible and destructive than the world has ever seen, leaving Mari to cast the shadows from the earth. By forming a tumultuous alliance with Nik, she must make herself ready. Ready to save her people. Ready to save herself and Nik. Ready to embrace her true destiny…and obliterate the forces that threaten to destroy them all.
WHY I'M WAITING: Honestly, that cover. I would also like to add that it sounds really good and it clocks in at 608 pages so I believe it will be a really great fall/winter under-the-covers read. But in all truth...it's most likely the cover.
So what are you waiting for this week?