Stacking the Shelves is all about sharing the books you are adding to your shelves or TBR piles, may it be physical or virtual. This means you can include books you buy in a physical store, online, books you borrow from the library or friends, review books, gifts and of course, ebooks! The original meme was started over at
Tynga's Reviews
. And it now has a new co-host where individuals can link up as well - Marlene from Reading Reality. Clicking on the book (or title) should take you to the
Goodreads pa
ge.
I'm also now linking up with the Sunday Post which is hosted by
Kimberly@Caffeinated Book Reviewer.
I'm hoping to discover some new blogs to love.
First off I grabbed a physical book this week. I had Stalking Jack the Ripper so I knew I had to have Hunting Prince Dracula in physical form as well. Just so happens Walmart had it on release day. Now to make time to read them both.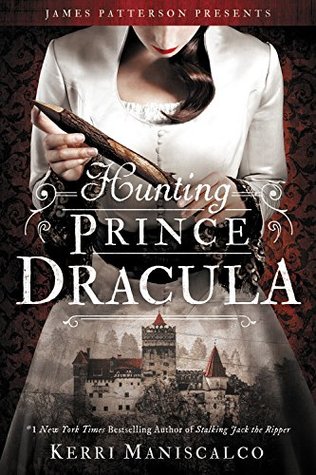 I grabbed three books for my Kindle. One night I sat around and searched for horror book videos on BookTube and wouldn't you know, it led to some 1-clicking. I'm excited about these though. Florence and Giles is a Gothic horror and Cinema of Shadows and Spook House sounded too good to pass up.
And finally I received three books for review. Mad Hatter and March Hares is a new anthology. I don't like Alice in Wonderland but like the retelling #IAmOdd. Mortal Likeness is the second book in a series so I need to hurry up and read The Ripper's Shadow. And you know I couldn't go a whole post without a dog somewhere so let me present to you Stay Calm and Collie On. Which reminds me of my favorite line from American Horror this week - "Calm up!! Calm Up!"
What did you add this week???