This top 10 weekly meme is hosted by The Broke and the Bookish and can be found
HERE
. Each week they focus on lists which cover various topics related to books and reading.
This week I'm sharing my 5 favorite books I liked as a kid. I've never been a real traditional reader and started reading adult books rather young, but these are the children books that I recall the best (I read a lot of Anne Rice and Stephen King the minute I hit the 6th grade).
I loved Bunnicula so much growing up that just last year, I bought the complete box set. This book was a perfect match for "Child Barb." It had animals and vampires - who cared if he sucked carrot juice.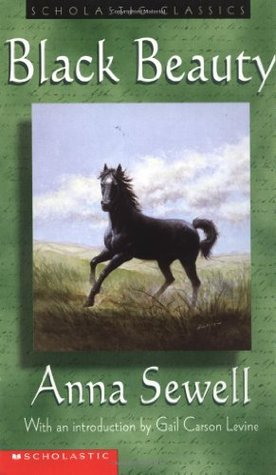 I also loved Black Beauty and remember reading it several time. I also collected horse figurines because my mom used to raise and ride quarter horses.
I had a whole collection of Nancy Drew books as a child. I remember belonging to a subscription where I was sent two each month. I couldn't wait to get them in the mail and then I would quickly devour them. Probably where my love of mysteries started.
It has to be no real surprise that I loved Clifford the Big Red Dog.
I remember getting the box set of this series one year for Christmas and I was thrilled. I loved reading the books but for some reason, always liked Mary more that Laura.
Did you read any of these books or have any other favorites?