This top 10 weekly meme is hosted by The Broke and the Bookish and can be found
HERE
. Each week they focus on lists which cover various topics related to books and reading.
Today the topic is yummy foods mentioned in books. I don't really pay attention to that so I'm sharing with you towns in cozy books (and some others) I'd like vacation in. I figured it's close enough because lots of cozy mysteries feature bakeries, pubs, restaurants, etc.
I'm thinking this "barkery" is located in some small mountain town in Colorado - but I could be wrong. Either way, there's lots if hiking, outdoor activities (which I could watch) and a great small town vibe. Plus, DOGS!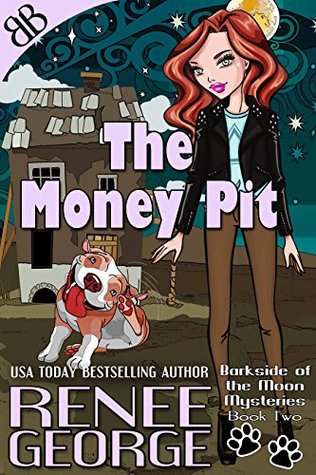 Moonrise, Missouri. This small town has shifters and pups abound. Lily's uncle owns a cafe where everyone meets to gossip and eat and it sounds like a fun place to grab a bite.
Tupelo, Mississippi. Now know I wouldn't want to live here, but there is so much going on in this town that a vacation there sure wouldn't be boring.
Bon Temps, Louisiana. Come on now, who wouldn't want to play fetch with Sam, have Alcide make some housing repairs and hang out in Eric and Pam's bar?
Midnight, Texas. This town is SMALL. And it can be kind of dangerous. But they have a "killer" restaurant and such great characters.
Sylvan Creek. This series mentions some great treats for people AND dogs and they have some wonderful festivals. It would be a great place to spend Halloween!
Briar Creek. This small town is by the Cape and it has a great little family owned restaurant and they are always talking about some awesome food. Plus, the library sounds so fun and quaint.
Little Leyton, Bukinghamshire. I love this series, even though I've only read the first one! The Dog & Duck bar sounds like an awesome place to hang out and have some interesting drinks!
Enchanted Village, Salem Massachusetts. Such a fun little witchy town. I love getting lost in the setting.
Stars Hollow. So, it's not a book series, but my favorite small town has to be from Gilmore Girls. I'd love to sit in Luke's reading and eating lunch, and using my cell phone - even if it's forbidden!
So, considering I grew up in a small town and hated it, I shocked I always seem to enjoy reading about them. Of course, there are always fun festivals and murder and mystery and our town had very little going on.